James C. Hendry, Owner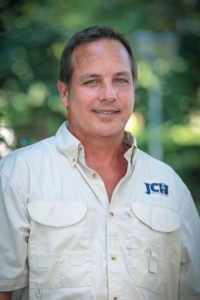 James C. Hendry was born and raised in Florida and moved to Georgia in 1985. After receiving his Associates degree in Business Administration from Abraham Baldwin Agricultural College, James came to Statesboro and received his BBA in International Economics from Georgia Southern University. He fell in love with Statesboro and decided to call it home. James, a licensed contractor in the state of Georgia, has been self-employed since 1989 and opened JCH Homebuilders in 2003.
James loves every aspect of construction, but finds the most pride in the relationship he builds with each of his homeowners. It is important to him to get to know the people he is working with and he takes time to be part of the process with them along the way. James believes the JCH difference is in every detail of the home.
James enjoys going to the coast and lake life with friends. He resides in Statesboro.
Dustin Stall, New Construction Project Manager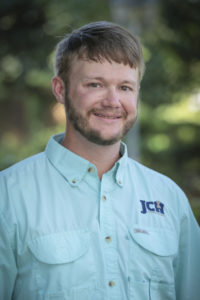 Dustin Stall was raised in Bulloch County and graduated from Southeast Bulloch High School in 2008. He took classes at Ogeechee Technical College and earned a Global Information Systems Certificate. After working at previous jobs, Dustin found his passion in construction decided to join James Hendry in residential construction. He began working with JCH Homebuilders in 2012.
As Project Manager, Dustin oversees all aspects of the new construction process. He works with trade partners and craftsman to keep the project on pace. Dustin's favorite part about working for JCH Homebuilders is the people; he enjoys the widespread diversity of each homeowner and getting to know them on a personal level. He believes the detail put into each home is what sets JCH apart from other area builders.
Dustin enjoys everything outdoors: hunting, fishing, anything on the water. He likes going to the beach. He lives in Statesboro and has two dogs, Jax and Tig.
Blake Lane, Absolute Remodel & Renovation Project Manager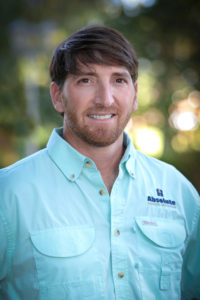 Blake Lane is from Millen, Ga. and graduated from Jenkins County High School in 2002. He graduated from Ogeechee Technical College in 2004 with an Associate of Applied Technology in Commercial Construction. Blake began working in the construction industry in 2004 building new homes. He gradually worked his way into home additions and renovations and decided that was his passion.
As Project Manager for Absolute Remodel & Renovation, Blake focuses on detail, designing new layouts with existing floorplans with unique ideas, and creating new spaces. His goal is to finish jobs in a timely manner and have a finished project that makes happy homeowners.
Blake enjoys hunting and fishing. He also likes to water ski. Blake lives in Statesboro and has two daughters.